Company Overview
글로벌 최고수준의 기술력으로 새로움에 도전하는 기업
01

ABOUT US
02

MISSION & VISION
Growing into a core company in
aerospace, defense & turbomachinery business
with world's best technology
Secures precision processing technology
for aerospace & defense parts

Manufactures ultra-precision and highly-difficult engine parts using difficult to cut materials such as titanium and Inconel, and expands supply of core parts in major aerospace sectors home and abroad

Establishes stable portfolio
in its business areas

Establishes a unique business area in the field of turbomachinery manufacturing with high entry barrier



Secures sustainable growth and
profitability through its ingenious R&D

Secures enhanced productivity & manufacturing competitiveness by building automated facilities in smart factory


Securing growth momentum by entering new business

Expands growth by entering into new businesses such as aircraft MRO, civil and military combined ship engine development & hydrogen fuel cell business

03

CI
TCT : Turbo CAM Technology
T : Tomorrow
C : Customer First, Challenge, Creation
T : Technology
It is a core design element to symbolically visualize & consistently express TCT's values most effectively.

The symbol mark embodies the impeller, which is a core part of turbine engine used in aircraft, space launcher, turbomachinery, etc. It contains TCT's will of prioritizing future with customers, company culture that values challenge and creativity and the best technology in the world in order to achieve management philosophy: "Implementing the WORLD BEST company in turbine industry based on human respect management."

The logo expresses the virtues that should be possessed by TCT people in red color symbolizing change, passion & challenge.
04

ORGANIZATION CHART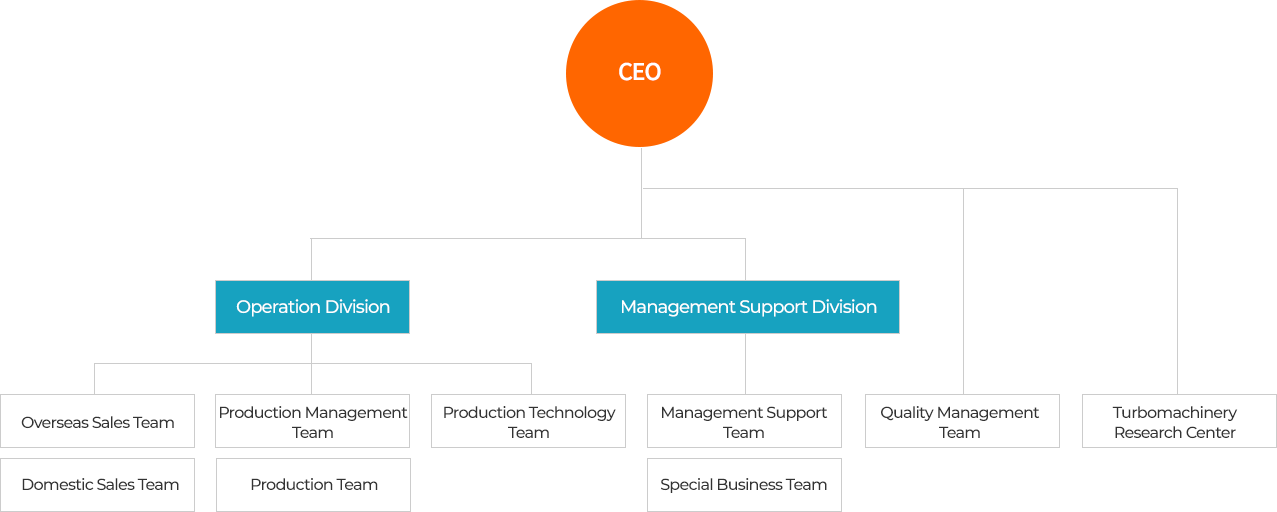 05

BUSINESS INFO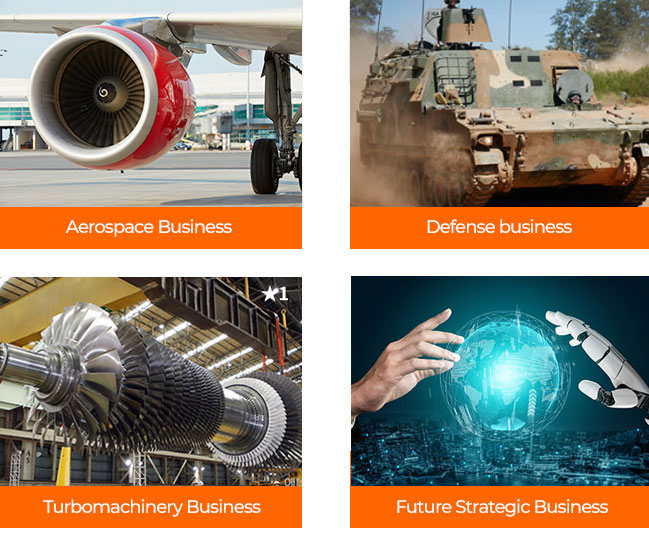 ★1 Photographic source : Doosan Heavy Industries & Construction